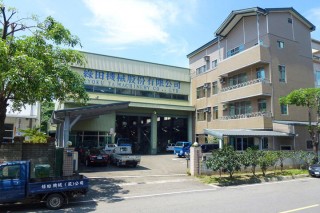 How Ryokuta Machinery Was Born
Since taking on the role as an agent for NIHONKIKAI gear machine in Taiwan in 1979, we, Ryokuta Machinery, have placed gear machine tools the pivotal focus of our business. We then joined forces with Japanese companies to sell NOMURA boring and milling machines and other well-known Japanese machine tools. That was when our business started to take off as a major new machine tools provider in Taiwan.
Transitioning to Used Machine Tools Provider
The industry of machine tools and OEM in Taiwan then was on the rise, however investing in brand new equipment was only considered by few, which led us to the next chapter of our business. We started to source pre-loved machine tools handpicked from Japan, such as gear machine, machine centre, Gantry-type Milling Machine, lathe, 5 Face Machining Center, grinding machine, milling machine, etc.
All-round Service
The following year, bespoke service was introduced. From revamping, retrofitting, to remodelling, however you like it, we all got it. We noticed that high-precision tools were on demand for high-quality machine tools in the OEM market. In 1990, to meet the needs, we started to cooperate with one of the most established tool markers in Japan, E.B.S.
Our philosophy is rooted in traditions that expresses modernity. We never cease to keep up to date with technology to up our expertise game. We thrive on offering the best solution that is tailor-made for our clients, including inviting experienced technicians from Japan over to Taiwan.
Plant Expansion and Constant Progress
In 1995, to cope with the burgeoning demand, we set our foot in Tali Industrial Park with a 2,050 m² plant that houses a rich collection of used machines. We encourage our customers to visit us for inspection. Our experienced team aims to help our customers go loud and proud in the market, aims to offer a fresher take on the challenger ahead to the creative and the gritty. Machines are handled with love and care, pre-sale and post-sale technical support are on call 24/7. In 2005, we expanded the plant in Tali to 6,612 m² and also welcomed our second warehouse in Wufeng District. We are proud to say that we are very well stocked. Paying us a visit for roadtest is always very welcome.
In respond to Industry 4.0 promoted by the government, we do not hesitate to invest financially and technically to keep up with the speed of digitisation in the technological development. We are always honoured to receive positive feedback from our customers worldwide, which inspires us to aspire after something bigger and better for our customers.
Headquarter-Factory in Tali
Factory in Wufeng